Reference exhibition - The impermanence of things (since 26.11.2017)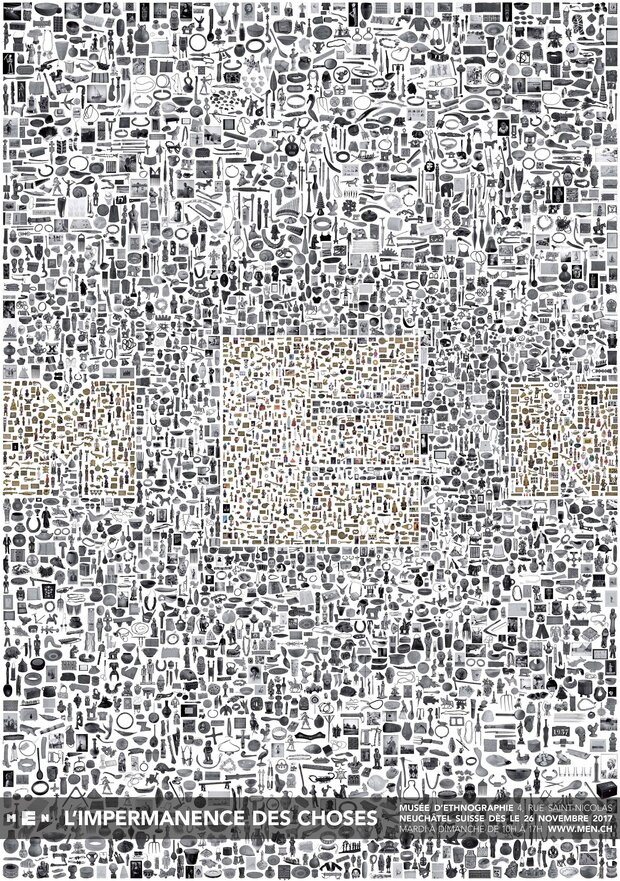 To illustrate the theme of the impermanence of things, this reference exhibition, on display at the Villa de Pury, taps into the museum's own collections not only to conjure up this Institution's history and (allegedly) resident phantoms, but also to unveil the stakes at play throughout its development and enumerate the social practices that have been analysed.
Thus, we are reminded that human beings and the objects they trade go through constant transformations; likewise, the views external spectators will adopt respectively on the former and the latter can be expected to change too.
Ichoumamini, in The impermanence of things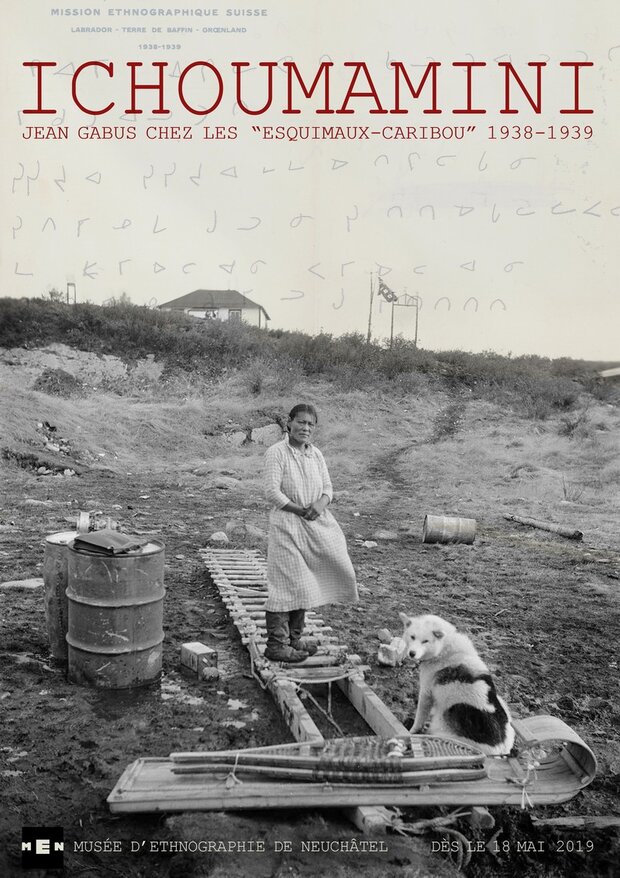 Designed by the students of Neuchâtel University's Institute for ethnological studies, this exhibition revisits the expedition Jean Gabus led across the Canadian far North in 1938–1939.
Prior to his tenure as curator for the MEN (1945–1978), Jean Gabus spent 18 months gathering objects, photographs, sound recordings and footage. His field notes, newspaper articles, his own written accounts from his voyage, his scientific papers or his private correspondence with family members and with his predecessor Théodore Delachaux enable us to get a clear picture and insight of the expedition's launch and progression.